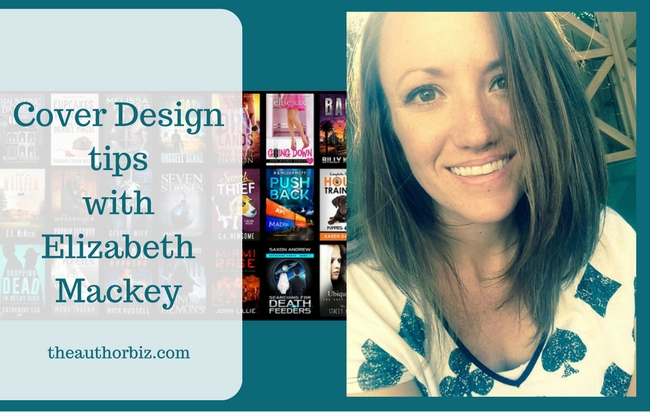 Cover design whiz and graphics designer Elizabeth Mackey joins us on this episode of The Author Biz podcast.
You can't judge a book by its cover. Right? The old saying may be true, but unfortunately for authors, a great many readers won't have the opportunity to judge your book unless your cover appeals to them.
Today's guest is cover designer Elizabeth Mackey. She's a military wife, mom, and freelance graphic designer. She graduated with honors from the Art Institute of California, San Diego, with a Bachelors of Science Degree in Graphic Design and she has 14 years of experience in graphic design and over 20 years of experience in fine art.
Elizabeth's name came up during Author Biz Episode 82 when both guests of the show mentioned using her for their covers. I did some research and loved the work Elizabeth was doing for her many clients, which include past Author Biz guests, CA Newsome, Bobbi Holmes, and Russell Blake.
This week's show is also one that was recorded in video and I think the video enhances things a bit during the discussion because we're able to bring some "show and tell" elements to the show. Elizabeth mentions several specific covers as examples, for both series and stand-alone books, and where available I've dropped those images into the video. You'll still get 95% of the value from just listening, the way you normally do, but this might be one episode that you'll want to consider watching.

Prior to the interview, I mention (in the podcast, not the video) two things that caught my eye over the past week.  The first, (more…)