Shamus Award winner Paul D. Marks tagged me to join the Writing Process Blog Hop. You can check out Paul's writing process post at http://www.pauldmarks.blogspot.com. At the end of my post, I'll tag three other authors who will blog about their writing process, by answering the same four questions on June 9th: Rebecca Forster, Will Graham, and Michael Haskins. 
1. What am I working on?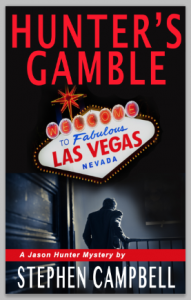 I'm currently working on the second book in my series featuring Jason Hunter. The first book in the series, HUNTER'S GAMBLE, will be released this summer.
In HUNTER'S GAMBLE, Jason is tasked with finding the most successful sports gambler in Las Vegas, who disappeared after a multi-million dollar win.
To complicate matters, Jason, who lived and worked in a children's center while recovering from some personal "difficulties," also finds himself embroiled in a grisly series of murders.
My current work in process (WIP) is the second book in the Hunter series, and it takes place in Las Vegas as well.
2. How does my work differ from others of its genre?
This is a trick question, right? How is anyone's work really different? No –– it's a real question? Okay – First let's set the genre. HUNTERS GAMBLE is a crime fiction novel, and Jason Hunter, my protagonist, is a 'sort of' private investigator. What makes my work different is that Jason Hunter is different. He's a former insurance investigator who lost his way after dealing with some significant personal tragedy.
He's a man who is still in love with his wife, despite the fact she died four years ago. His best friend is a Catholic Sister who runs a boys shelter, and his oldest friend is a former sniper for whom the ends always justify the means.
To do the work required of him, Jason must access his old skills while avoiding his old methods.
3. Why do I write what I do?
Like many writers, I write the type of books I most like to read. While I read  broadly, most of my pleasure reading takes place in the mystery, thrillers, and crime fiction genres. The books I most enjoy feature people that captivate me. Interesting characters like Travis McGee, Archy McNally, Nero Wolfe, Jack Reacher, Virgil Flowers, Doc Ford, and no first name required Spenser.
I also find myself drawn to books featuring strong, yet complex female characters, like Vanessa Michael Munroe, Lucky O'Toole, Modesty Blaise, Keye Street, Kathy Mallory, Josie Baylor-Bates, Barbara Holloway, and Tess Monaghan.
For me, books are all about character, and the story is a vehicle for the development of those characters.
4. How does my writing process work?
Have you ever seen sausage being made? Well, it's not quite that bad. I started writing as a panster (someone who writes by the seat of his pants) and had great fun writing that way. But . . . I've gone over to the dark side. I'm now much more of a plotter.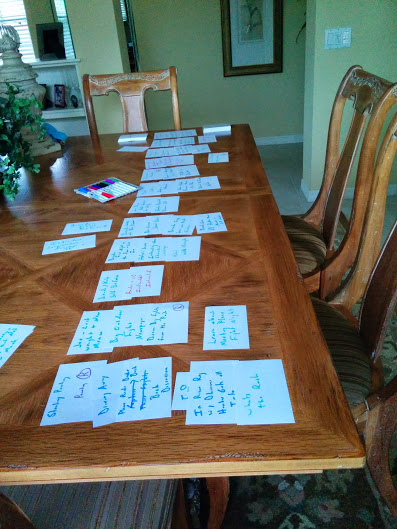 My process begins with an idea, usually a small idea. From there, I start asking what would happen if? Once I have an interesting premise, I'll pull out a package of 3 x 5 index cards and start building scenes.
Those cards get moved about, new cards are added, and after several hours I've got the dinning room table completely filled with cards. I let them sit overnight (hoping our cat doesn't rearrange the novel) then work through it again the next day. Once I'm satisfied, I try and distill the story down to a single sentence. The single sentence description for my current WIP is:  Hunter helps a woman who wakes up in a Las Vegas hotel room, with no memory, no ID, a briefcase stuffed full of cash, and a note with a time and place for a meeting that's three days away. 
Once that's done, I write a synopsis. Something in the 3,000 - 5,000 word range. The actual business of putting words on digital paper begins the next morning.
I use Scrivener to write, and it has a much higher tech version of my card system built in, but I find the act of handwriting cards with color coded markers enhances the creative process for me. (Thanks Roz Morris!)
Now – with that being said, once I start writing, the characters will take on a life of their own. Meaning things change. My current WIP made it to the midway point before I had to crack open a new package of cards and re-plot the second half of the book. The ending will be completely different from what I'd originally envisioned.
When drafting I try and write 3,000 words each day, Monday thru Friday, then scale back on the weekends. I fully expect my first draft to suck, but I believe in the maxim, "you can't fix what's not on the page." I try and get the first draft completed as quickly as possible, then get on with the lengthy business of revisions. I've heard legends about writers who are able to crank out finished product in a single draft, but I'm not one of those legendary people.
So that's it in a nutshell for me.  Thanks again to Paul D. Marks for tagging me.   Now I'll pass the baton to three of my favorite authors, listed alphabetically.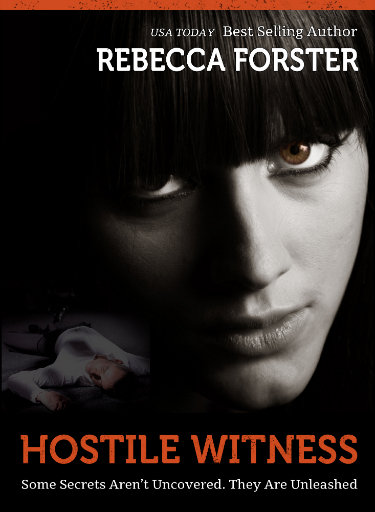 Rebecca Forster wrote her first book on a crazy dare and found her passion.  Now, with over twenty-nine novels to her name, she is both a USA Today and Amazon best selling thriller author. Rebecca has taught at UCLA's acclaimed Writers Program and is active in the Young Writers Conference for middle school students. She has been a featured speaker at writing conferences, women's groups and bar associations. Residing in Southern California, Rebecca is married to a superior court judge and is the mother of two sons.
http://www.rebeccaforster.com/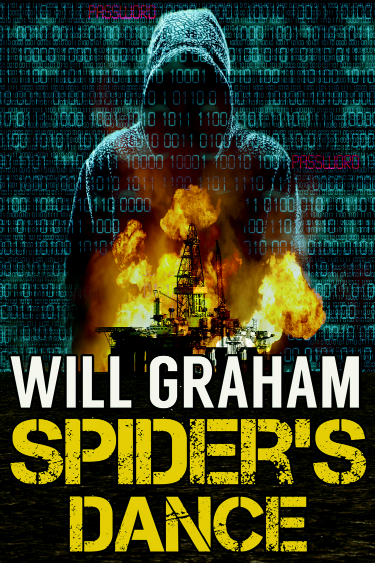 Will Graham is the pseudonym of a professional investigator specializing in computer forensics and electronic evidence exclusively.
His book SPIDER'S DANCE was nominated for "Book of the Year-2013" by AUTHORS ON THE AIR NETWORK!
Will's musical tastes pretty much stopped with The Rat Pack, and he still reads Leslie Charteris, Sir Arthur Conan Doyle, Dame Agatha Christie, and Ellery Queen.
Keep current with events at: http://www.grahamwm.com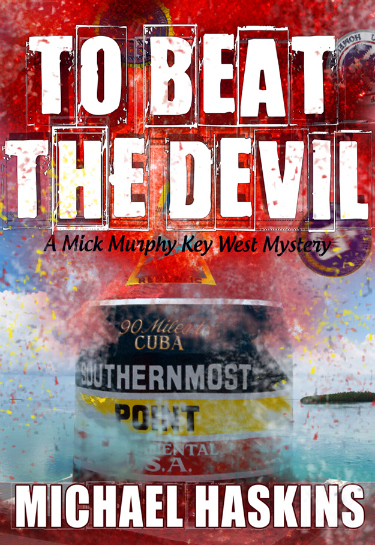 Michael Haskins was raised outside of Boston. He began as a journalist office-boy and worked up to reporter before moving to Southern California where he joined the Press Photographers Association of Greater Los Angeles.
Michael moved to Key West 18 year ago and was the local rag's business editor and then worked as the city's public information officer.
And most importantly, for our purposes, Michael is the creator of the Mick Murphy Key West Mystery series.
Michael is also hosting the first annual Mystery Writers Key West Fest, Murder and Mayhem . . . in Paradise June 13th - 15th.