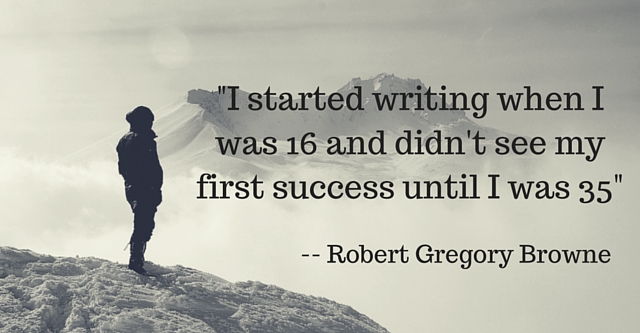 Robert Gregory Browne is the guest on this episode of The Author Biz podcast.
What's the secret to the success of your author business?
I've been asking a version of that question to many of my recent guests and I love the way the answer to that single question sets the direction of the show.
For today's guest, screenwriter, turned traditionally published author, turned indie author, Robert Gregory Browne the answer was his unwillingness to give up.  To keep persevering when success didn't fall upon him immediately, the way we all hope it will.
Robert kept at it, taking 19 years to achieve his first real success as a screenwriter and reinventing himself a few times along the way.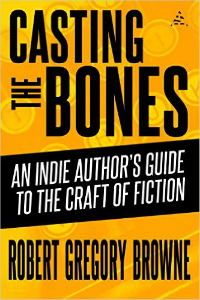 Since becoming an indie author in 2012 Robert has either written or been involved in the writing of a dozen novels. He's written his own books, he's co-authored books, and he's launched a fascinating new project, THE LINGER SERIES, which combines a story idea he had several years ago with an epiphany he had while binge-watching House of Cards on Netflix.
In this 53 minute episode, we get into the value of not giving up, Robert's willingness to experiment and his thoughts on the craft of writing, which he's expressed in his new book, CASTING THE BONES, An Indie Authors Guide to the Craft of Fiction.
Show Notes:
Robert began writing when he was 16 and didn't see his first success as a writer until age 35 when he sold a screenplay to Showtime.
He sold his first novel at age 50 and credits never giving up as a chief reason for the success of his author business.
Robert explains how and why he transitioned from traditional to indie publishing in 2012.
We discuss the LINGER Series - A fascinating experiment in trying to determine if the binge-watching habits people have developed through watching would transfer to reading.
We discuss CASTING THE BONES, Robert's new book for authors.
One of the points Robert makes in the book is that the best way to write is the way that works best for you.
A discussion of the "show don't tell" rule beginning authors try so hard to follow. Robert believes "show AND tell" is a better approach for many of us.
The value of getting some distance from your work as a way of helping  authors to determine if a book is ready to be published.
The importance of making connections with other authors through conferences, events, and even social media.
Robert shares his thoughts on the benefits and pitfalls of using Facebook as an author.
Robert began using the "sign up and get a free e-book" technique that many authors are using to increase the size of their email list several months ago. He shares his experience using the technique.
Robert shares his thoughts on what's working now for authors and the value of publishing high-quality books and building your catalog.
Click here to listen to The Author Biz no. 56
Links
Robert's website, www.robertgregorybrowne.com
Purchase CASTING THE BONES at Amazon
Purchase the LINGER series at Amazon
Braun Haus Media website
Robert's Facebook page
Barry Eisler's post on JA Konrath's blog – Shocking WSJ Discovery: Higher Prices=Lower Volume!
Thanks for Listening!
Thanks so much for joining me again this week. Do you have some feedback you'd like to share? Leave a note in the comment section below.
If you enjoyed this episode, please share it using the social media buttons you see at the left of the post.
Also, please leave an honest review for The Author Biz Podcast on iTunes!
Ratings and reviews are extremely helpful and mean a great deal to me. They matter in the rankings of the show, and I read every one of them. If you're not sure how to leave an iTunes review, you can follow the step-by-step instructions here.
Thanks to Robert Gregory Brown for joining us this week.
Please note that Amazon links are affiliate links. You'll pay the same price for anything you order, but The Author Biz will earn a small commission.
Creative Commons image by aatlas