Author and Facebook marketing expert Mark Dawson is the guest on this episode of The Author Biz.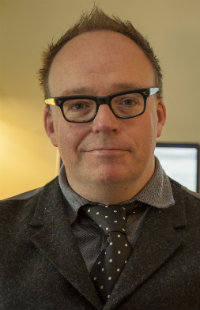 When you think of Facebook advertising for authors what's the first name that pops into your mind?
For many listeners who email me with guest suggestions, that name is Mark Dawson.
Mark was a guest on the show last September when we discussed how he used his email list of 2,300 to launch his books to the top of category best seller lists at Amazon.
One year later that list has grown to over 25,000 readers.  His most recent launch landed HEADHUNTERS at the top of category bestseller lists, and it reached #102 for overall Amazon sales on the second day of its release.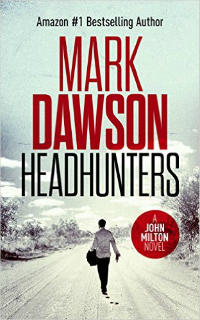 In this 57 minute episode, we discuss the details of Mark's launch plan, as well as his laser-like focus on building an email list. Then we get into some of the tactics he uses to grow that list, which includes the effective use of Facebook advertising.  Mark walks us through his process for creating Facebook ads with specifics that you can begin using immediately.
Show Notes:
Mark was a guest on Episode 10 of The Author Biz last September when we discussed the different ways he uses his email list to launch books.
Mark believes the biggest driver to the success of his author business has been the laser-like focus on building his email lists.
We discuss why Mark thinks your email list is so important to build readership.
Mark surveyed his readers last year for the first time. The results he got back were extremely useful when it came to marketing and pricing his books. He wrote a two-part series on the survey and the results.  You can read Part One and Part Two by following the links.
Mark describes a partnership that he and thriller author Russell Blake are jointly running to build both of their lists. He offers some advice for authors on finding the right partner for joint marketing plans.
Mark shares the specifics of the launch plan he used for his latest book, HEADHUNTERS, the 7th book in his John Milton series. The launch landed the book at #102 on the overall Amazon sales list.
We discuss the value of long-term thinking and how Mark applies it to his business. He explains why adding a reader as an email list subscriber is far more important than simply having them purchase a book and not subscribe.
Mark has grown his list from 2,300 to over 25,000 in the past year.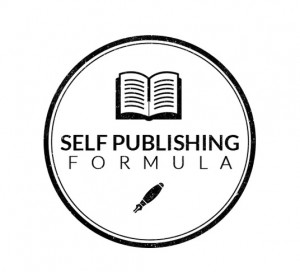 We discuss the genesis of Mark's Facebook advertising course, The Self Publishing Formula, where he teaches authors to effectively use Facebook advertising to gain new email list subscribers and to sell more books.
Mark walks us through the process he uses to set up Facebook ads.
Mark explains how to use your existing mailing list to create a custom Facebook targeting group, by using the Facebook power editor.
Mark's course is scheduled to re-open in October, and he's offering an hour of free training at www.selfpublishingformula.com. I've spoken with several authors who have found the free material extremely useful.
Click here to listen to Episode 58 of The Author Biz
Links:
Mark's author website www.markjdawson.com
The Self-Publishing Formula website www.selfpublishingformula.com
The Forbes article featuring Mark, Amazon Pays $450,000 A Year To This Self-Published Writer
Thanks for Listening!
Thanks so much for joining me again this week. Do you have some feedback you'd like to share? Leave a note in the comment section below.
If you enjoyed this episode, please share it using the social media buttons you see at the left of the post.
Also, please leave an honest review for The Author Biz Podcast on iTunes!
Ratings and reviews are extremely helpful and mean a great deal to me. They matter in the rankings of the show, and I read every one of them. If you're not sure how to leave an iTunes review, you can follow the step-by-step instructions here.
Thanks to Mark Dawson for joining us this week.
Please note that Amazon links are affiliate links. You'll pay the same price for anything you order, but The Author Biz will earn a small commission.
Creative Commons image by Picography