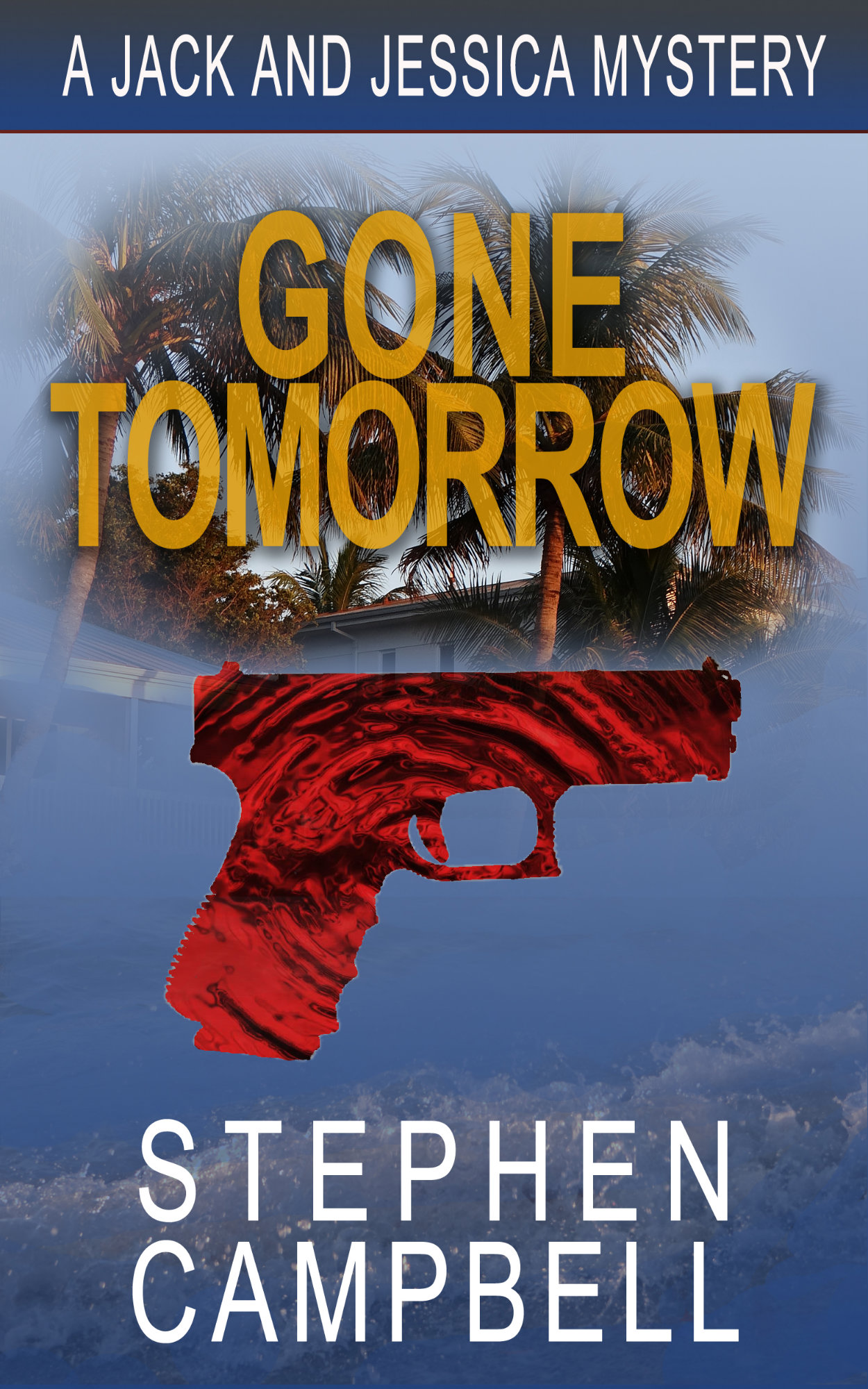 This is a short story introducing Jack and Jessica Stillwell. It really was a dark and stormy night when Jack and Jessica Stillwell found a dead body outside their beachfront home. They normally investigate financial crimes, but a dead, naked body left outside their house is all the invitation they need to get involved in a murder investigation that has the local police baffled.
About the Book
This is a short story introducing Jack and Jessica Stillwell.
Jack and Jessica return from an early morning run to find a dead body on the beach behind their house.  They have no intention of getting involved in what initially appears to be a death by natural causes, but when the police ask for their help in navigating the big money world the victim inhabited they can't say no.
This is a short story coming in at just over 10,000 words.
 5.0 out of 5 stars 
Gone Tomorrow — Read Today
Format: Kindle Edition|Amazon Verified Purchase
Jack and Jessica Stillwell are a Nick and Nora Charles for the 21st Century. And, in fact, Stephen Campbell's "Gone Tomorrow" reads like it's the launching pad for a series featuring these two engaging characters.
Disclosure of Material Connection: Some of the links in the page above are "affiliate links." This means if you click on the link and purchase the item, I will receive an affiliate commission. I am disclosing this in accordance with the Federal Trade Commission's
16 CFR, Part 255
: "Guides Concerning the Use of Endorsements and Testimonials in Advertising."