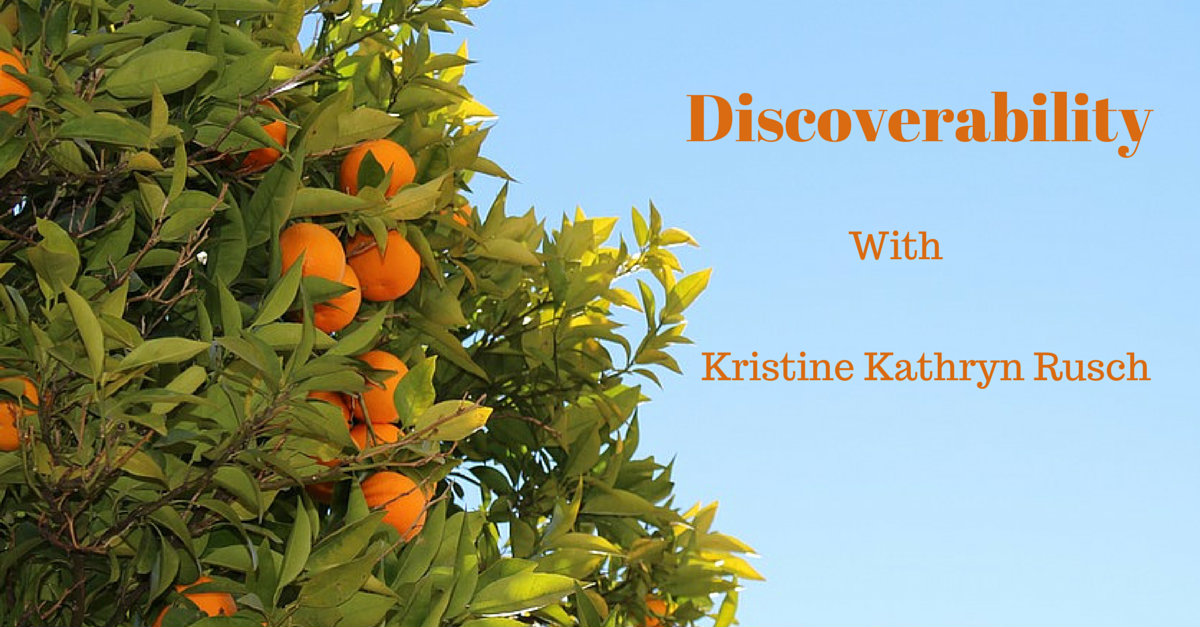 Think for a minute about the book you're reading right now. How did you find it? If it's an author you've read before, how did you originally discover her work?
The current word for how our work is found by readers is discoverability. As authors, we want to make our books as discoverable as possible, so they stand out from the millions of other books that are currently for sale.
Kristine Kathryn Rusch is an award-winning and USA today bestselling author who writes across multiple genres. She's also a prolific blogger, a teacher, a business woman, and the author of DISCOVERABILITY.
In this episode, we talk about the different components of discoverability, and what we, as authors can do to put ourselves in the best possible position to have our books discovered by readers.
It's both a thrill and an honor for me to have Kris as a guest on The Author Biz. Much of my interest in the fascinating business of publishing has come from reading the Business Musings articles she regularly posts on her website, KrisWrites.com. Her site is must read material for both traditionally published, and self-published authors around the world.
In this 60-minute interview, Kris and I discuss several aspects of discoverability, including:
The genesis of her book, DISCOVERABILITY. 
The importance of what Kris calls Passive Marketing.
The challenges of understanding your genre.
Covers are important in three ways.
The importance of branding for both you and your books.
The use of pseudonyms as a form of branding.
The different types of readers
The importance of long-term planning to your business as an author.
The importance of having a well thought out pricing strategy.
Kris describes the components of a good author website.
Fiction authors and blogging - should they or shouldn't they?
How to encourage word of mouth
Kris and her husband, Dean Wesley Smith, offer a series of lectures and workshops designed for authors of all skill levels.
Click here to listen to The Author Biz no. 28